With two months before the wedding I finally got the go ahead in planning out my parents' and brother's first trip to Europe. Ideally this would have been done and booked weeks ago, but I've been monitoring prices and they've been staying pretty consistent. My oldest brother will only have two weeks to travel and my parents, Daniele, and I will have three, so I've been trying to get my parents to choose the destination for our third week. Since it's their first time in Europe I told them they could choose whatever they wanted since everything is just a flight away. We looked at seeing the tulips in Holland, but found out the optimal time to go is in April, while the lavender fields of Provence don't get started until end of June. It was looking like our May trip was just in the middle of everything. I included the option of London and Edinburgh, but my mom surprised me by saying she wasn't very interested in London since it looked like just another big city. I was happy to hear that another trip to London was not on my list. It's not my favorite city, I feel like it's like San Francisco, more fun to live in than to visit.
After going over possibilities I figured it would make the most sense to go to France with a few days in Paris, a day trip to Versailles, and maybe if we're ambitious a quick trip to Mont Saint Michel.
Mont Saint Michel
Ever since I saw my parents watching a travel show featuring Mont Saint Michel I wanted to take my parents there. Even though I was pretty much planning on France, I wanted to give my parents the option of Turkey. I loved Istanbul and I feel like my parents would enjoy themselves there as well, but then I figured a first trip to Europe should focus on the two favorite American destinations, Italy and France.
After my mom looked over the Chinese language travel guides I found for her we went to my dad and asked him what he thought, France or Turkey. As we looked over photos of Cappadocia the decision was made, Turkey, but my dad also said ideally he'd like to fit in Paris as well. Not one to disappoint, I told my dad I'd make it happen.
My original itinerary looked something like this:
May 11th Arrive in Rome
May 12th Drive to Orvieto for a day trip on the way to our castle in Umbria
May 13th Wedding
May 14th Day trips to Perugia and Assisi
May 15th Stop by Siena on the way to Florence
May 16th Florence
May 17th Florence
May 18th Florence to Venice
May 19th Venice
May 20th Venice with and evening flight to Naples
May 21st Pompeii
May 22nd Amalfi Coast with return to Rome
May 23rd Rome
May 24th Rome
May 25th Rome
May 26th Fly to next destination
I was quite happy with the itinerary I planned out. There were some days that were a little rushed, but overall it was a decent pace with enough time to not feel rushed, but to fit in a quick stop in Paris sacrafices have to be made. The other change I had to figure out was how to add the third week to the beginning of the trip rather than the end, no problem, everything is possible.
Our new itinerary looks something like this. I'm still playing around with the order of things after the wedding, but I'll figure it out:
May 4th arrive in Istanbul and catch domestic flight to Nayseri and drive to Goreme
May 5th Cappadocia
May 6th Cappadocia
May 7th Istanbul
May 8th Istanbul
May 9th Istanbul
May 10th Istanbul
May 11th Fly to Rome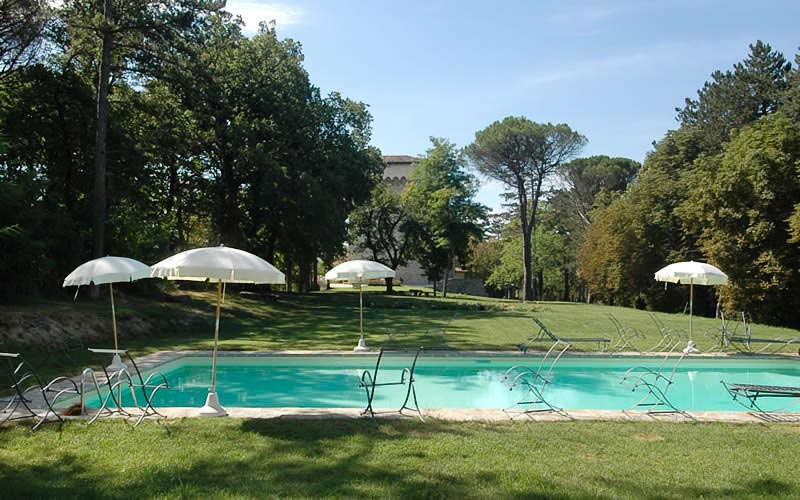 May 12th Rome in the morning and drive to Umbria in the late afternoon
May 13th Wedding
May 14th Day trips to Perugia and Assisi
May 15th Florence
May 16th Florence
May 17th Venice
May 18th Venice with night flight to Naples
May 19th Pompeii
May 20th Amalfi with return to Rome
May 21st Rome
May 22nd Rome
May 23rd Flight to Paris
May 24th Paris
May 25th Paris
Not ideal in terms of how rushed it is, but it's much more realistic than some of the itineraries I've seen online for guided tours. Luckily they are mostly places I've been to before, which should cut down on some confusion with connections and general ideas of how to get around.
I'm really excited about going back to Turkey and this time getting a chance to see some of Cappadocia. I'm so happy that my parents decided on Turkey instead of an extended stay in France. I loved my first trip to Istanbul back in September, but had no idea I'd be heading back so soon! The best part is that I've convinced my whole family to all go with just one carry-on each, I love my family!
Alright, I really need to stop focusing so much on the trip and put some attention back into the wedding. I joked with Daniele that I wish we weren't having the wedding and instead just spent the time traveling, but what do you expect from a girl who spent more time dreaming about travel than about a wedding. :P
I so want a new camera!