Today we stopped by the Chinese Consulate in San Francisco to drop off our visa applications. We arrived around 11 am and were done by 12:30 pm. Not too bad. After all the stress over the new visa regulations we didn't have any issues with our visa application packages. Even if we had filled out our application incorrectly it seemed like the person at the counter was taking her time to go over any mistakes with each applicant, so kudos to the Chinese Consulate in San Francisco for that.
Ever since the new visa regulations kicked in September of last year, I've dreaded getting a visa to China, not only is the visa now $140 for Americans regardless of duration and number of entries (it was $45 the first time I remember getting a visa to China), but there are so many more requirements. Rather than a catch all L visa for tourist and short term visitors, there are now a larger number of visa options. We stopped by a travel agency and they recommended my parents and I apply for a Q2 visa, short term for visiting family in China. The requirements are a little more relaxed, we just needed an invitation letter from a family member in China on top of the basic documents (visa application, one 2x2 photos, copy of the information page of our passport, and passport). I'm still a little weary of the new requirements, but as far as dropping off our application, everything seemed in order. We'll find out on Tuesday if our visa request for multiple entries in a 2 year period is approved or not. The last time we were in LA my uncle pointed out to us that it is possible to write in 2 year multiple entry visa on our application IF we've received a multiple entry visa to China before, which we all have.
Once Daniele has approval from work to take a vacation I'll work on his tourist L visa. His should be easy with minimal complications. Since the L visa requires either a signed letter from a tour company OR photo copies of his flight and hotel confirmations, we'll just book our hotels under his name and buy trip insurance for his flight on the off chance he is denied. His visa is also so much cheaper than ours. As an Italian (and for many other nationalities other than Americans) he has the following options:
| | | |
| --- | --- | --- |
| | | Citizens of Third Countries |
| | | |
| | | |
| Multiple Entries for 6 Months | | |
| Multiple Entries for 12 Months or more | | |
Notice Americans only get the one price option.
Once this trip was confirmed, of course I couldn't keep myself from starting to plan. If there is one thing I absolutely adore doing, it's trip planning. Such a shame travel agents are no longer a viable career option.
Daniele really wants to see the usual tourist trail (Shanghai, Beijing, Xi'an), which I've done to death, but I don't mind. I'm going to skip the Forbidden Palace since it's not the same since they closed the Starbucks that was inside (just kidding), but I don't mind heading to the Great Wall again (potentially a new section that I haven't been to yet) and the Terracotta Warriors again, after all, that was one of the first sights to take my breath away. In an effort to go somewhere new for me, we're going to skip Chengdu and all the sights around Szechuan and that left us with two options that caught our attention.
The first option involved the
Li River
and a bamboo raft
Biking and hiking in
Yangshuo
Longji
for the rice patties
The scenery is gorgeous, but to fit in Xi'an we figured it would be better to stay around the Shaanxi/Shanxi/Shanghai/Henan/Hebei region.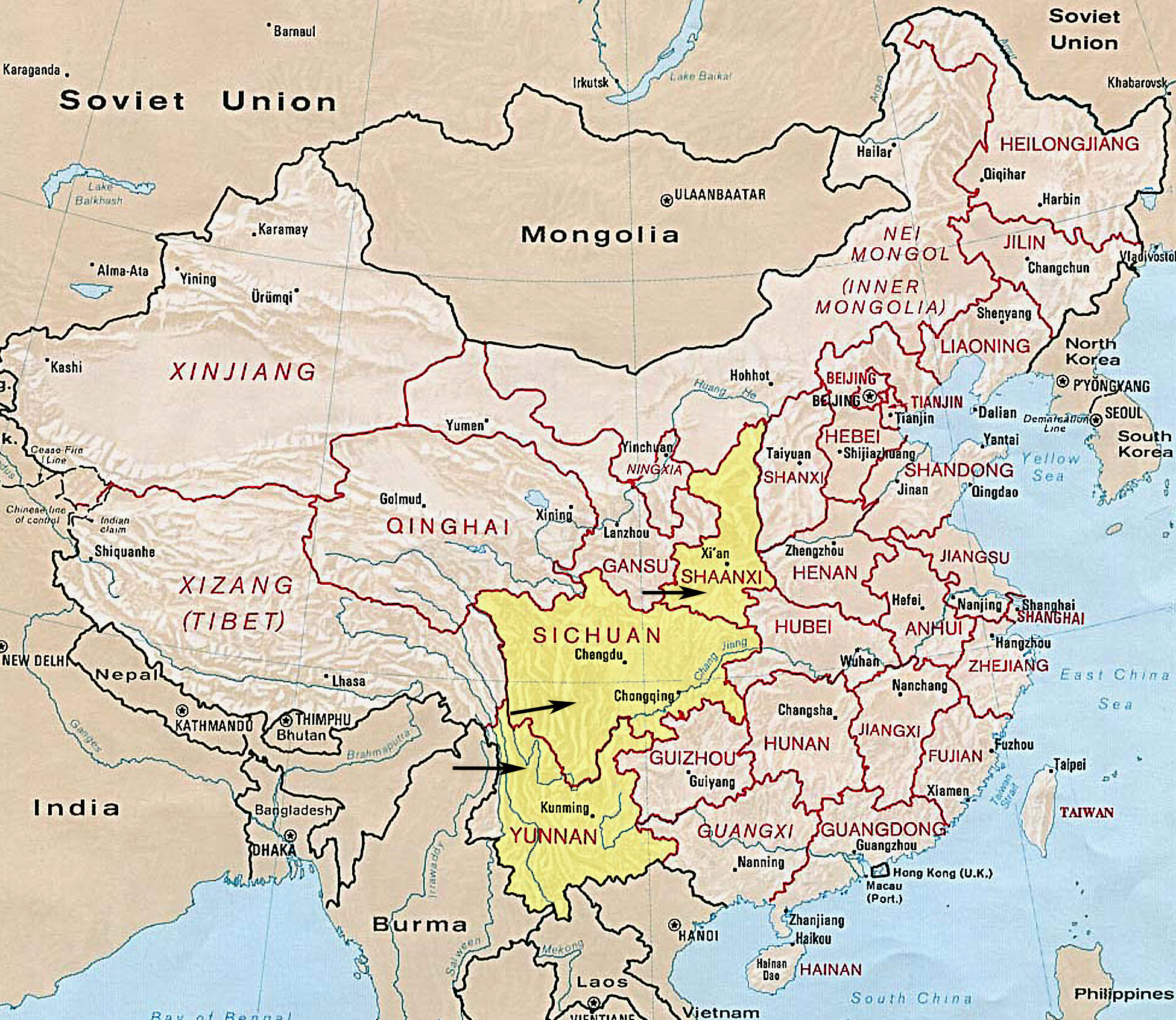 Daniele and my tentative itinerary is looking something like this for the time after my parents return to California, some of the places we found limited information about, while others are part of the well worn tourist trail.
Shanghai - Not much in terms of sights, but I once briefly called this city home. The best thing to do here is eat, eat, and eat - both Chinese food and overindulgent western food.
Xi'an - Terracotta Warriors, the city wall, Muslim quarter.
Pingyao
- A bit touristy, but that's alright. I figured Daniele would really enjoy staying in an ancient walled city. Pingyao has been named a UNESCO world heritage sight and is a favorite stop for many tourist. This would be a quick rest for us, a little relaxation before climbing a second mountain (the first is Huangshan, not mentioned here since we'll be doing that with my parents).
Mianshan - For some reason most overseas tourist don't know Mianshan exists, only half an hour from Pingyao, yet it's rarely mentioned on most tourists' itinerary from Pingyao. We were looking at Longtan Valley as well, yet another location not big on the foreign tourist trail, but we opted to go with Mianshan due to the gorgeous photos and the great reviews we read from the few people who have gone. The lack of overseas tourist might mean English will be limited, but we should be alright with my dormant Chinese language abilities.
Ningwu Ice Cave - Another location where information is limited, but it's on the way between Pingyao and Datong, and it's so different from everything else in the region and our itinerary. If we don't have enough time for everything this will probably be the first thing cut from our list.
Datong - Back on the tourist trail. Not far from the city is Yungang Grottoes, and just over an hour away from the city in the opposite direction is the hanging monastery.
Beijing - What itinerary to China can be complete without a stop in Beijing. First time visitors love all the historic sights, repeat travelers go back for the nightlife and food. I'm dreaming of that Beijing duck, roujiamuo, zajian mein, and this amazing sour glass noodle soup that I can't remember the name of.